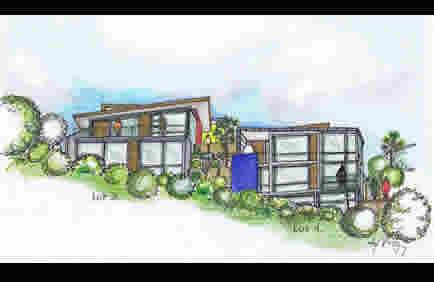 Free hand sketches probably are our meager design tools, constantly used from start to completion of each project.
Our design process usually starts much, much earlier than we put any line on paper. Deep understanding of our Clients needs, site constraints – context, budget etc. etc. on start of project are just some of many crucial element we explore and deeply discuss in each and every of our studios. Clients are, particularly on start of project, very much involved, to help us, better understand their needs, requirements, expectations, dreams ,………. Free hand sketching and simple explanations are invaluable tools to help each other on journey of producing design. Sometimes, just few simple lines are worth thousands words. We know and understand quite well power of simple sketch.
Our initial designs are predominantly created through simple free hand sketching, what evolve through further basic scale modeling and computer block modeling. We know quite well how hard, make good design is. So we are using all possible tools to help us as team and our clients to go through journey of creating new designs.