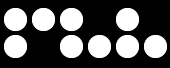 PROJECT NAME:
Blundell new Residence – Sylvan Way 01
CLIENT:
Mr. & Mrs. Blundell
TYPE:
New Residence.
SIZE:
Floor area 267 m2, terraces over 200 m2, landscaped over 450 m2, site total 2100 m2.
LOCATION:
36 Sylvan Way, Silverstream – Upper Hutt
STRUCTURAL ENGINEER:
Meyers and Associates Ltd.- Wellington
AUTHOR:
Davor Mikulcic
PROJECT TEAM:
Davor Mikulcic, Shantanu Kirtikar, Michael Maddern, David Thompson, Daniel Casas
STATUS:
Completed
Working on this unique and exciting project , from start, for me has imperative and goals to celebrate good, functional, innovative, sustainable, brave and imaginative architecture, different than ordinary ones, which push 'boundaries' of everyday stereotype.
Project started at the end of year 2002 with first clients meetings, site visits and first sketches and was completed at the end of year 2006. New Residence incorporate enclosed area of 267 m2, extensive covered outdoor living with big decking area around, with raised garden and big pond, situated on sloppy site with north aspect with area of 2100 m2.
Initial client brief consisted more than 10 pages of exact and explicit requirements (particularly relevant for person on wheelchair) and some of them are:
• Spatial requirements were conventional, but the project required much more exploration in order to accommodate a new Residence, without compromising the quality of interior or exterior spaces.
• Design Residence without internal/external "boundaries and obstructions" – to be comfortable, safe and easy accessible and that can adopt to the changing needs of family.
• Outdoor living is very important and has to provide opportunity for exercise, gardening and entertaining etc. • For interior and exterior finishes Architect has 'free hand' from Client to come up with the most appropriate solutions to fit architectural composition, requirements and budget.
• Through design maximize usage of sun and "passive" solar energy and include under floor heating, solar panels, double glazing, the best thermal insulation etc. etc.
Quality relationship between client and architect is one of crucial key for successful Project. Openness, transparency and appreciation of different opinions with same goal to achieve quality Project for family in 21 century result with home (spaces) which will inspire, provide shelter, give opportunity to dream, to play, to love, to invite and meet others.
"Merging spaces" create filing and impression of openness and spacious, but in same time with "hidden" pocket sliding walls/doors give opportunity to visually and physically determinate spaces when required.
New Residence incorporate triple garage, entry hall - gallery, open plan kitchen living - dining area, separate formal living and dining area, Master bedroom with walk-in wardrobe and ensuite, two separate visitors double bedrooms with separate bathroom, studio (or fourth bedroom) laundry - utility space, storage room, covered deck area with spa pool, expansive decking all around residence with ramps and raised garden (to be able to work from wheel chair), pond plus much more.
As author of this exciting project I can say that through long journey from start to completion, my client and I created lifetime friendship.
Clients comment given to LIFTIME DESIGN® magazine - published in the United Kingdom, Europe, the United State, Australia and New Zealand the best illustrate client satisfaction with completed Project: "I use wheelchair as result of an accident. We engaged an architect to design a home that would meet my unique needs, allow me to live at home as I aged, give me full access to inside and outside, and be equally comfortable and functional for my family. Hallways, doors, and spaces are wide, allowing an easy 360 – degree turn with wheelchair. All around the house decks are at same level as the concrete driveway entrance. There are ramps to lower level decks with build in garden boxes. This home doesn't say 'disability'. Anyone could move in and live here – they'd love it".
Mr. Phillip Blundell
'Everything's just so easy. I drive in, open the door, bring in the shopping – I just walk straight through. There are no steps, there are no obstacles. Whenever we've been away and we come home it's just …..oh, phew! We've both got so used to the wide open spaces. I've adapted to not tripping over things or having to walk around things. It's hugely more relaxed. We have friends in a wheelchair and ours is the only house they'll visit. Other places aren't safe and accessible enough. We also both have elderly parents – and it's totally not problem for them to come and visit us."
Mrs. Helen Blundell
New Zealand institute of Architects, Jury citation for award in architecture for this Project: "The thoughtful and considered application of universal principles of accessibility has made for a fully integrated solution to living on wheels on the side of a hill. The design, planning, construction and attention to detail have been thoroughly explored and executed to form a spacious, supportive and naturally accessible living environment