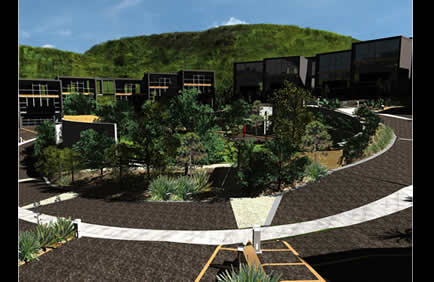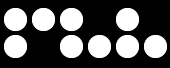 PROJECT NAME:
Seagrove Conservation Estate Multiunit Development
CLIENT:
Disclosed
TYPE:
New Apartment block with 25 Residences.
SIZE:
Floor area app. 255 m2 per apartment with additional app 35 m2 terraces, landscaped central park area app. 950 m2 and site area over 11,000 m2 with over 30% protected bush land.
LOCATION:
Seagrove, Newlands – Wellington
AUTHOR:
Davor Mikulcic
PROJECT TEAM:
Michael Maddern, Hamish Wakefield, David Thompson, Daniel Casas, Davor Mikulcic
STATUS:
Design stage
This project is a simple illustration in how to in a area originally planned as individual housing, it is possible to create a interesting and unique small community in a more high density living environment. The benefit is obvious for everyone the developer, designers and the most important for final occupants.
Originally the site was subdivided for 15 individual houses. Unfortunately in reality the ground topography gave opportunity for only about 6 houses to have fantastic view and good orientation with relatively easy access and the remaining houses looked upon the neighbors' houses with poor access.
We approached the developer with the idea to create a community, giving the opportunity for everyone to have easy access to their dwelling, have excellent view to Wellington harbor from each and every dwelling, provide the best possible orientation and sun to each of properties and create a central park as community relaxation and gathering space.
After extensive earthworks were created the proposal addressed all elements mentioned above. We created 25 apartments – individual houses with two typical configurations. All apartments are designed as a 3 story building and each with relatively standard requirements incorporating a double garage with internal access, entry area with porch and entry hall, open steps and in some case a big rumpus – hobby –entertaining room. Next level combines a big open plan kitchen, living, dining area all in glass with the opportunity in summer and when weather permits with big sliding door to open and create feeling of outdoor space – big verandah. On same level is created separate visitors toilet and formal lounge with separate outdoor terrace. Top level is private apartment – house area including master bedroom with ensuite and walk-in wardrobe, another two double bedrooms with separate bathroom and additional third private living area and separate studio. Very simple apartment design with single span construction gives the opportunity to create a variety of spaces and functions and through time give opportunity for users to change configuration and organization of spaces.
One of the main features on each apartment is big glazed roof area as solar collector and ventilation area. This approach dramatically helps to allow sun access into each apartment as required and through materials and finishes internally maximize effect of passive solar gain.
Each of the dwellings was created with goal to build impression of individual house but in same time integral part of small community. Conceptually each dwelling is actually simple square element with total glass finish through all levels on each narrow side and without any openings with full privacy on each long side. With this approach we additionally created small pockets externally for simple private garden areas and most of apartments – houses have additional side access too.
Entire development was created as small private area organized around central park with simple return around street with single access in and out.
From start our goal as team was to create sustainable community with possibility for intensive social interaction. At the same time we created for individual families' maximum quality indoor and outdoor living. Obvious intention was create model which is improves low density occupancy and in same time eliminate high rise – high density occupancy without any social interaction. Design has one of main goal to build a community with extensive social interactive living. The Central park was created as simple oval form with as much as possible flat –grass area for everyone to use, from small children to elderly people and disabled people. Variety of simple activities like seating, water features with fountain, sculpture park, access ramps, area for basketball exercise, barbecue areas give variety of opportunity for people in community or visitors.
Through Concept design we try to illustrate in details how entire development should function and visually appear.