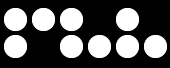 PROJECT NAME:
Rotunda
CLIENT:
Wellington City Council
TYPE:
New construction with Interior fit-out
SIZE:
Internal floor area app. 9.5 m2 and app. 15 m2 of covered area
LOCATION:
Cuba mall - Wellington
AUTHOR:
Davor Mikulcic
STATUS:
Design proposal
Wellington City Council invited us to come up with simple, functional and visually interesting proposal for free standing structure in hart of CBD. Requirements were to design "kiosk" structure which will be able to accommodate variety of individual functions (selling news paper, as hot dog shop, ice cream shop, BBQ shop and be able to exist as free standing element which can be easily relocated.
Simple circular shape with 360 degree view and possible access was our solution. Predominantly completed in glass, steel and timber with some historic elements incorporated into design, this solution simple address all clients requirements.