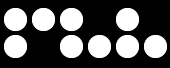 PROJECT NAME:
Marlborough Street 1
CLIENT:
Builder-Developer: Straightline Construction – Upper Hutt
TYPE:
New residence on small site.
SIZE:
Floor area through two levels is 260 m2 and landscaped additional app. 0ver 250 m2.
LOCATION:
Marlborough Street No 1. , Upper Hutt
AUTHOR OF THE PROJECT:
Davor Mikulcic
STRUCTURAL ENGINEER:
Meyers & Associates Ltd.
PROJECT TEAM:
Shantanu Kirtikar, Davor Mikulcic
STATUS:
Project completed