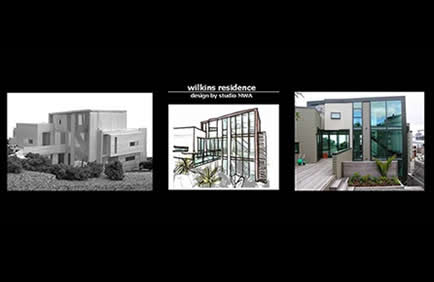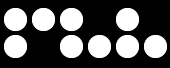 PROJECT NAME:
24 Mandalay Terrace Residence
CLIENT:
Mr. & Mrs. Wilkins
TYPE:
New Residence
SIZE:
Floor area 315 m2, terraces app.160 m2, landscaped over 450 m2
LOCATION:
24 D Mandalay Terrace, Khandallah - Wellington
STRUCTURAL ENGINEER:
Warren Line Structural Engineer – Wellington
AUTHOR OF THE PROJECT:
Davor Mikulcic
PROJECT TEAM:
Michael Maddern, Davor Mikulcic
STATUS:
Completed
Definitely, for studio MWA, Wilkins new residence was one of the most challenging and demanding residential projects.
From start project had imperative and goal to celebrate good, functional, innovative, sustainable, brave and imaginative architecture, different than ordinary, which push boundaries of everyday stereotype.
One of first client's requirements through brief was to not only design new house, but to create HOME and make it unique & special.
Initial brief for family home included: double garage, 4 bedrooms including master suite with walk-in wardrobe and ensuite, studio (as possible bedroom), a further two bathrooms - ensuite, separate visitors toilet, separate space for TV (not just home theatre), open plan formal living dining area, open plan family living kitchen area (kitchen with butler's pantry), protected – sheltered terraces for outdoor living etc. Spaces should be comfortable and functional with opportunities for different configurations and organizations.
New created urban block is located in prestigious Wellington old suburb of Khandallah. Slopping site comprise over 700 m2 of land at bottom of new created cul-de-sac. Rectangular shape of land has big easement with over 300 m2 at back of site as City Council protection as native reserve. Through middle of site is already laid main City Council rainwater and sewer drains. Standard outer residential rules from Wellington City Council applied for distances for building from boundaries and height control plane restrictions. Access on site, magnificent main view towards Wellington (south orientation), access to reserve bush and general orientation with clients' brief and budget, give you first impression about the complexity required to work within.
Quality relationship between the client and architect is one of the crucial key for successful Project. Openness, transparency and appreciation of different opinions with same goal to achieve quality Project for family in 21 century result with home (spaces) which will inspire, provide shelter, give opportunity to dream, to play, to love, to invite and meet others. We designed "yesterday" and build "today" for use from "tomorrow", what takes huge responsibility to allow evolution of family and every day human requirements. Knowing above details, helps to understand "why" we incorporated in our design elements like lift, non standard doors, many terraces on different levels, big sliding walls-doors, created very open home with simple and easy inside and out flow, capturing magnificent views, why we choose specifically materials for interior and exterior finishes etc. etc.
Only visit project to "see and feel" spaces can give real appreciation of function, form, and spatial quality.
Project started at the end of year 2005 with first clients meetings, site visits and first sketches and was completed in summer 2009. Residence combine total of over 310 m2 interior space, with extensive decking and roof terraces on app. 160 m2 with total budget after completion just over $ 1.2 million.
I decided very early on through design process to use materials which people "know" , which people like and they are familiar with, but on slightly more elegant way, giving them importance, relevant not only through function, but through emotional "attachment" too.
Architectural hard landscaping (knowing from start how important "ingredient" it is in overall architectural design approach), address access to garage and house, terraces, decks, retaining walls, raised gardens, roof terraces, "connection" with preserved bush land at back etc. All that, with above mentioned details deliver well settled building into existing urban context, with full appreciation of neighboring properties, without intention to "dominate", but in same time "use" all possible advantages of existing site.
One of clients Email to us, through construction stage of Project, probably the best illustrates client's satisfaction with our work:
Hi Davor
Just confirming my phone call to Michael this morning to say how delighted we are with the look of the house now that the scaffolding has finally been removed.
We can't believe how fantastic it looks and just can't wait for it to be completed.
The project is a real credit to your vision and skill and we are absolutely thrilled with what is being delivered to us.
Thanks for your marvelous contribution to our project.
Kind regards
Peter Wilkins