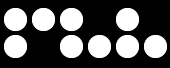 PROJECT NAME:
Hobby workshop
CLIENT:
Disclosed
TYPE:
New construction with Interior fit-out
SIZE:
Internal floor area app. 6.0 m2 and app. 12 m2 of covered porch area
LOCATION:
62 Hall Crescent – Lower Hutt
STRUCTURAL ENGINEER:
Martin Meyers Structural Engineer – Wellington
AUTHOR OF THE PROJECT:
Davor Mikulcic
PROJECT TEAM:
David Thomson, Davor Mikulcic
STATUS:
Completed
The Client required us to design and build new Hobby workshop, but at the same time develop a space that somebody else in the future can use as garden shed or storage or small art studio or handyman workshop. Close proximity to existing renovated house and outdoor living area, was one of the clients requirements to incorporate into design as well as a covered BBQ area with working bench for entertaining. Overall hard architectural landscaping was imperative to achieve overall design.
With a very modest budget, and a recently completed major addition and alteration on the existing post WWII house in Lower Hutt, possible position, access, orientation, generally context and functional requirements very much influenced the final design.
Created as free standing element in the garden, with very simple straight clean lines, this design simply fits into the surrounding context and through materials, colours and finishes as new contemporary form co-exists with existing over 70 year old house.
The porch areas at either end of the hobby workshop provide descent covered areas as protection against rain and in summer against the sun and create visually interesting composition.
The interior of the hobby workshop is completely finished in marine plywood with clear polyurethane finish and exposed decorative nail fixings. The floor through the building is simple polished concrete. Interior has an over 2.5 m long plywood working bench with under-bench deep drawers for storage of tools and above bench open shelving. Easy accessible, above bench mounted double power points and quality natural light and ventilation through glass louvers with strong fluorescent working lights ceiling mounted, provide quality working environment to enjoy hobby.