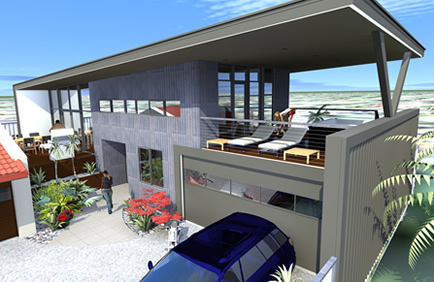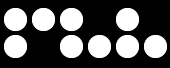 PROJECT NAME:
Granny flat in Wishart
CLIENT:
Disclosed
TYPE:
New construction with Interior fit-out
SIZE:
Floor area 70 m2 including internal access steps (excluding as allowed: double garage, hobby workshop and covered terraces). Total enclosed floor area app. 120 m2 excluding terraces.
LOCATION:
33 Cummin Street – Wishart, Brisbane
STRUCTURAL ENGINEER:
STRUCterre, Brisbane
AUTHOR:
Davor Mikulcic
PROJECT TEAM:
Michael Maddern, Davor Mikulcic
STATUS:
Design & documentation with approval completed
A granny flat is quite often a requirement, particularly for extended families, or for people who would like to have a separate art studio or a big hobby workshop or a simple lifestyle. There are in reality, endless variations of opportunities for simple small designs like these.
But, with only 70 m2 of enclosed space, it is a large challenge. For us it was a limitation, which we successfully solved through our thorough design process.
On a gentle slopping site, we made the decision early on to create a building with split levels to reduce the earth works (reduce cost) and to visually and functionally make building very efficient. At the same time we followed all the City Councils requirements which simplified the entire design and approval process.
The concept is very simple. On the lower ground level we located a double garage, hobby – workshop, bathroom, entry porch with simple entrance and toilet. The split levels allowed us to split stair on two parts. The lower part takes us to a landing from which one can access the open plan kitchen, living, dining area with large terraces on either side, via glazed full-height aluminium joinery. Large roof areas at the front and back provide nice intimate covered outdoor living areas, easily accessible in the same level as the interior. The space is open through nearly two levels, which gives the impression of much larger space. Back from the stair landing another flight of steps takes us up to an interior balcony where studio and laundry area are with access to the Master Bedroom with walk-in wardrobe and ensuite. As an extension of this space is nearly 30 m2 covered, private terrace.
The building is a simple form incorporating a single pitch roof which folds down completing wall cladding. On roof plane we incorporated solar panels for electrical and for hot water supply. Throughout the house we used tinted double glazing with low E gas for maximum thermal performance, we specified energy efficient fluorescent strip lighting, under front timber deck are two water tanks with approximately 5000L rainwater storage. Predominantly interior and exterior materials - finishes are from local resources and most of them are recyclable. We put considerable thought into this sustainable approach towards this project in order to make it energy efficient.