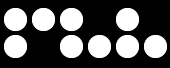 PROJECT NAME:
Clark New Residence
CLIENT:
Mr. & Mrs. Clark
TYPE:
New Residence.
SIZE:
Enclosed floor area 268 m2, terraces and paved area over 325 m2, site area 802 m2.
LOCATION:
33 Cummin Street, Wishart – Brisbane, QLD, Australia
STRUCTURAL ENGINEER:
STRUCterre Consulting Engineers, Brisbane
AUTHOR OF THE PROJECT:
Davor Mikulcic
PROJECT TEAM:
Michael Maddern, Davor Mikulcic
STATUS:
Documentation Stage
We started this project as major addition and alteration on the existing house, but through the evolution of the design process, the client decided to demolish existing house and proceed with a totally new residence.
The quite simple brief incorporated a double garage with a large covered space for a nearly 9 m caravan, master bedroom with ensuite and walk-in wardrobe, two additional bedrooms with a main bathroom, separate visitors toilet, laundry – utility space, formal lounge – library, open plan kitchen, living, dining area with a studio and a big covered outdoor living area with pool and vegetable garden were the main client requirements. With a sustainable approach focusing on energy efficiency and quality orientation to gain the benefits of passive solar energy, lap pool for exercise, vegetable garden, quality indoor outdoor flow eliminating barrier between interior and exterior, the large covered outdoor areas provides the option for entertaining all year round as requested by the client.
As a single story building, the proposed design illustrates a very simple and elegant solution to all of the clients requirements. The simple forms which create this architectural composition along with cost effective materials and finishes allow this dwelling to gain all of the benefits of quality design, while maintaining a sustainable approach as much as possible having in mind the clients budget.
Some of the main environmentally important elements incorporated into this design include in total 10 000 L of underground water tanks for rain water storage to be used for toilet and laundry water and landscape irrigation. Also solar photovoltaic panels for power production and hot water supply in the house, the correct orientation to capture sun, particularly for winter months to gain the benefits of passive solar energy, polished concrete floors as a passive heat collector, simple energy efficient strip fluorescent and LED lighting, double glazing throughout the entire residence, quality wall and roof thermal insulation (including insulating the roof above the outdoor living areas), usage of natural materials that can be recycled, usage of environmentally friendly finishes throughout the entire Project, etc.
Particular focus through our design process was given to outdoor living. The large covered outdoor living areas around entire "glass box" containing the open plan kitchen, living, dining and studio areas with simple sliding doors gives a variety of opportunities to access the exterior throughout most of the year with opening predominantly 2/3 of glass areas interior and exterior blending to create a harmonious space. The mobile barbecue unit with a variety of outdoor seating, a large 15.0 x 3.8 m lap pool, vegetable garden, screened pool house with outdoor shower and folding clothes line including native bush island and a large open fire pit are some of the main features.
As a team, our goal for this project from the start was to gain inspiration from old Queenslander homes which on a very simple and logical way answer some of main environmental issues typical for this climate. We are learning from history, but we are designing for future.