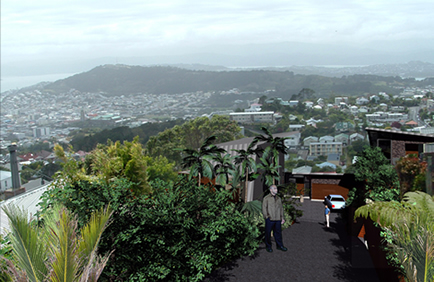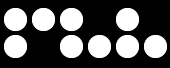 PROJECT NAME:
BLAZ – Multi-unit Development
CLIENT:
BLAZ Development - Wellington
TYPE:
Residential multiunit development comprising 3 executive houses.
SIZE:
Site area comprising two lots in total 1358.7 m2, with 3 executive, 3 story houses.
LOCATION:
29 & 31 Mitchell Street, Brooklyn, - Wellington
AUTHOR OF THE PROJECT:
Davor Mikulcic
PROJECT TEAM:
Davor Mikulcic, Michael Maddern, David Thomson, Delia Belaby, Mark Stanton, Damien Tayson
STRUCTURAL ENGINEER:
Meyers and Associates Ltd.
LAND SURVEYORS/CIVIL ENGINEERS:
Lendrums & Associates Ltd.
STATUS:
Under construction
This was a very demanding development to design. Slope of average over 25 degrees, with the developers requirements on a site of just under 1360 m2 to design 3 executive 3 story buildings with 3-4 bedrooms and double garages, maximizing quality orientation and fantastic view towards Wellington harbor and satisfying City Council requirements to eliminate need for Neighborhood approval for development, made this project exceptionally complex.
The design took serious collaboration and exploration of variety of possible options from the entire design team lead by Davor and consultants, particularly the Structural Engineer, Civil Engineer, Land Surveyors and Town Planners. The very steep access down to the development from Mitchell street, with an average slope of 25-30 degree along the site, the restrictive City Council Height control restrictions and distances from the boundaries, requirements of all the services, quality vehicle access with turning circles, fitting the development into the existing surroundings, creating quality outdoor living while taking full advantage of the exceptional view and creating as good as possible internal layout, quality orientation and constantly having in mind privacy, scale, form, sustainable and environmentally responsible design, budget, logistic, construction complexity etc. are just some of main challenges we had during design process. But we did it well, resolving all these challenges.