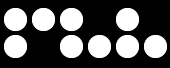 PROJECT NAME:
Variety of new bathrooms, ensuites and toilets designs as integral part of overall Projects design
CLIENT:
Different home owners
TYPE:
New bathrooms, ensuite and toilets in new and renovated houses
AUTHOR:
Davor Mikulcic
PROJECT TEAM:
Michael Maddern, Davor Mikulcic
STATUS:
Projects completed
All designs illustrated here are result of overall design produced by studio MWA working on new residential Projects or as part of renovations on existing residential buildings and apartments.
Variety of designs, spaces, finishes, budgets etc. reflect our collaborative work with clients, successfully fit their requirements into overall new designs. Top quality design, functionality and aesthetically pleasant appearance are paramount on each and every of our designs.
We used through our designs, as pictures illustrate, variety of materials and finishes. Space, functional requirements, orientation, access, specific client's needs, budget, preferred finishes to suite overall design concept, are just some of many elements we consider through our designs. Illustrated individual designs are always integral part of overall design. We strongly believe that our designs from start to completion have to be carried by us – created, documented and through construction process observed and controlled. It is only way to maintain essence of main idea and get final product as designed.
It is how we work. All our designs include as part of overall Construction documentation, total design for new kitchens, laundries, toilets, bathrooms, ensuite, special fixed and mobile furniture, color schemes for exterior and interior of future Project, floor finishes, light fittings selection, doors and windows hardware selection, bathroom fixture selection etc. etc. We are working closely with our clients on fittings selection, addressing special clients needs. As collaborative process, our designs quite often involve, even through design process very early on influence from different trades people or specialist. Selections of photos are just some indication of variety of already completed bathrooms, ensuite, toilets designed by us. Each and every designs illustrated here, are in some way unique and with specific requirements, so our approach was each time specific and with full attention to every detail. Even when design is completed, after selection of materials, colours, finishes and hardware selection is completed (often with color chart board and materials samples) we closely work with joiner, plumber, electrician etc. through production process, supervising and advising if required.
Our bathrooms and ensuites are predominantly function driven, but as integral part of overall design it reflects spirit of overall architectural composition and aesthetic appearance and easy maintenance are our paramount too. Simple, clean lines, without cluttered elements, are obvious through all our designs.