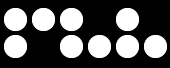 PROJECT NAME:
Avalon re - development
CLIENT:
Disclosed
TYPE:
Explore options to renovate existing and add new apartments – units, or demolish existing units and build new apartment developments
SIZE:
Generally new units will be approximately 56 m2 floor areas as 1 ½ bedroom unit - apartment, on site of total area 1983 m2.
LOCATION:
Cottle Street in Avalon – Lower Hutt
AUTHOR:
Davor Mikulcic
PROJECT TEAM:
Michael Maddern, Davor Mikulcic
STATUS:
Design stage
This project is a simple illustration of exploring a variety of possible development options at a concept design stage. The developer who is also the owner of the existing two lot site, in total 1983 m2 area and with existing 7 single story units, approached studio MWA with the requirement to explore options for further re-development. Through speculative analysis, we explored a variety of options and addressed each of them through a simple feasibility study. One of the important criteria for re-development is the proposal to progress with the project in stages.
As illustrated through photos, we explored a variety of options, including retaining the existing units (refurbishing them) and add some new units or remove the existing units and develop e totally new development, maximizing potential as new 3 story blocks of apartments.
Quite demanding, Territorial Authority requirements, makes this development quite a challenge, particularly addressing vehicle access, car parking, maneuvering vehicles on site, access for rubbish truck and emergency services, provide outdoor living for future occupants, provide adequate spaces for services including spaces for clothes lines, BBQ area, garden, letterboxes, landscaping etc.
As illustrated through last option, B-1, two apartment blocks (3 story) elevated from ground to provide required car parking space underneath each unit – apartment, with 2 car parking spaces under roof, is the best possible option, maximizing occupancy and lifting up low density living to medium density living with accent on social interaction, while maintaining human scale of development.
Proposal satisfied all District plan requirements and at the same time the site which at present has 7, single story one bedroom studio – units, we are proposing new 18 individual 1 ½ bedroom, studio – apartments with new 36 car parks under cover with required amenities.
Units – apartments will be longitudinal in shape with two narrow sides with maximum glazing and openings to capture the sun, view and provide required ventilation. Visually the units will look more open and natural and cross ventilation will be easily achievable. The first floor level units will be approximately 2.5 m elevated above the ground which will give each lower level unit maximum sun access. The apartments will have, within blocks of two or four, separate entrances with internal steps to approach each individual apartment.
Maximum height of 8.5 m fits the proposed development into the surrounding low density residential zone context, with predominantly single and two story buildings with pitched roofs with average height between 6-8 m in the surrounding vicinity.