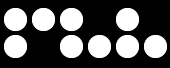 PROJECT NAME:
Attic above garage - Music & art studio
CLIENT:
Disclosed
TYPE:
New construction with Interior fit-out
SIZE:
Floor area app. 40 m2 including internal access steps
LOCATION:
62 Hall Crescent – Lower Hutt
STRUCTUAL ENGINEER:
Martin Meyers Structural Engineer – Wellington
PROJECT TEAM:
David Thomson, Davor Mikulcic
STATUS:
Completed
Quite often the space above a garage is not used. When a new double garage, as part of major addition to existing post WWII house in Lower Hutt was proposed, we suggested to the client and we planned to use space above the garage as a multipurpose area.
Through the design and closely working with the structural engineer, we achieved that the floor plate under pyramidal roof will be totally free and we can organize the space as we wanted. The clients requirements for approximately 40 m2 of space included internal access stairs a separate toilet, kitchenette, storage space and open plan multifunctional room. Music room, artist studio or just teenagers retreat are just some of many possibilities.
To maintain the pyramidal roof shape and fit in architectural composition of the existing house, we used roof windows - skylights to capture view, light and sun as well as provide ventilation. The entire interior was completed in combination of hoop pine plywood and marine plywood with expressed decorative stainless steel nail fixings. Only toilet area has Marmoleum for flooring as potentially wet area.
We closely worked with the builder on each and every detail. Very high attention to details and finishes, as a typical characteristic for our studios work, delivered in collaboration with structural engineer, joiner, and builder, created a high quality product. Small in scale, this project best illustrates how good functional space organization, orientation and attention to every detail with quality workmanship, can deliver a quality Project.
With the best thermal insulation, central heating, quality light and sun access, all completed in natural timber, this spaces provide a quality, comfortable and inspirational environment for work, play and dream...