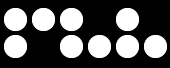 PROJECT NAME:
Variety of predominantly residential projects
CLIENT:
Disclosed
TYPE:
Landscaping as part of new Projects or renovations on existing Projects
SIZE:
Variety in scale
LOCATION:
Variety of locations
AUTHOR:
Davor Mikulcic
PROJECT TEAM:
studio MWA Ltd. & davor mikulcic architect in collaboration
STATUS:
Completed
In all our designs, hard architectural landscaping is a very important and quite often one of the most vital elements in the overall design concept, idea and architectural composition.
Quite often, clients are surprised when we at the initial meeting, talk about the landscaping budget with same importance that we talk about the future building and functional requirements, materials, finishes, and colours. People usually leave landscaping till the end of projects and it is usually too late to design it at that last minute. Often is obvious that it is only added as make – up, and usually at that stage, budget for the Project is nearly totally spent. So, we prefer to incorporate it from the beginning into overall picture.
These photos are just a few small details from many of the variety in our Projects. They vary in scale, budget, materials, finishes and integration with architectural composition.
We always approach architectural landscaping as integral part of our overall design. It is as we feel a continuity of the overall story about Project. Our, hard architectural landscaping elements include features like, ponds, pools, extensive decks – terraces, fountains, retaining walls, ramps, paving, grassed – lawn areas, pergolas / shading areas, screens, outdoor fire places, BBQ areas. Many of these are of vital importance as functional and visually interesting elements not just externally, but even more important as visually interesting details as seen from various interior spaces. Quite often we use them as transitional elements to make indoor – outdoor flow more logical, easily accessible, simple and visually appealing.
Like with others, involved during a project, we have close communication and collaboration with builder and landscape builder to achieve all the designed elements with high attention to every detail.