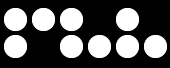 PROJECT NAME:
Hataitai Development
CLIENT:
Disclosed
TYPE:
Apartment block - 4 separate buildings located on 35 degree sloping site with cable car access and total 10 levels.
SIZE:
Site area 823 m2 with total of 6 apartments including 2, 3 & 4 bedrooms all with 3 car garaging.
LOCATION:
149 Te Anau Road, Hataitai - Wellington
AUTHOR:
Davor Mikulcic
PROJECT TEAM:
Davor Mikulcic, Mark Stanton, Damien Tayson
STATUS:
Design completed
Developer Brief was very simple. Maximize potential for this very demanding site creating a visually and functionally attractive contemporary apartment block, maximizing the quality of the orientation and fantastic views toward Wellington harbor.
To design an apartment block on a site with an average slope of 35 degrees, with site area of only 823 m2 and where is all along Te Anau Road at bottom of site is approximately 5 - 6 m cliff, following Wellington City Council requirements was very demanding. From the start it was obvious that we would have to go through the Resource Consent process and ask the neighbors for written permission to proceed with our proposal.
Very early on, after serious exploration, it was obvious that a cable car is actually the most appropriate vertical communication on site. At bottom with access directly from Te Anau road we designed 2 story garages with underground level which is actually the foundation for the apartment block above. To satisfy the Developers and City Council requirements to have minimum 2 car parks per apartment we proposed a stacking system of 3 car parks per garage – one at ground level, one below and one above. To visually blend the development into the surrounding individual housing scale, we created on the site a block of 4 buildings with cable cars in the middle with 3 stops at the entry levels of each apartment.
Even with such a difficult site we achieved an exceptionally good apartment organization achieving excellent orientation, view and functional interior flow. All of the apartments are very open with lots of glass, but at the same time quite private. At the bottom of the site are smaller apartments organized on a single level with separate private access, but upper two apartments – executive houses are actually two story residences. They all have extensive outdoor living areas.
To achieve the required blending with the surroundings, the development required quite extensive excavation to fit all buildings under height control planes and at the same time protecting the view for entire surrounding neighborhood. Very demanding project, but we did it quite successfully. For materials and finishes the surrounding environment and historic villas and cottages have been the inspiration for interpretation in our personal contemporary way. The planned construction is to be reinforced concrete for all underground structures and partial ground levels and simple timber/steel frame with light wall cladding for the upper levels. The cable car is designed as a central development feature and key vertical communication. We achieved the required maximum site coverage area without compromising the quality of each individual apartment, giving the developer the opportunity to create an interesting community for a variety of family sizes.