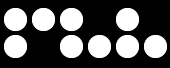 PROJECT NAME:
CBD Tower Upper Hutt - penthouses
CLIENT:
Disclosed
TYPE:
Apartments – roof top penthouses
Explore options to renovate existing CBD tower roof top and create through options new apartments – penthouses.
SIZE:
Total two apartment's floor area app. 270 m2 and app. 260 m2 roof terrace. Explored options give chance to make one big 4-5 bedrooms apartment or, two 3 bedroom middle size apartments or, 4 small one and two bedrooms apartments.
LOCATION:
CBD Tower – Upper Hutt
AUTHOR:
Davor Mikulcic
PROJECT TEAM:
Michael Maddern, Davor Mikulcic
STATUS:
Design stage